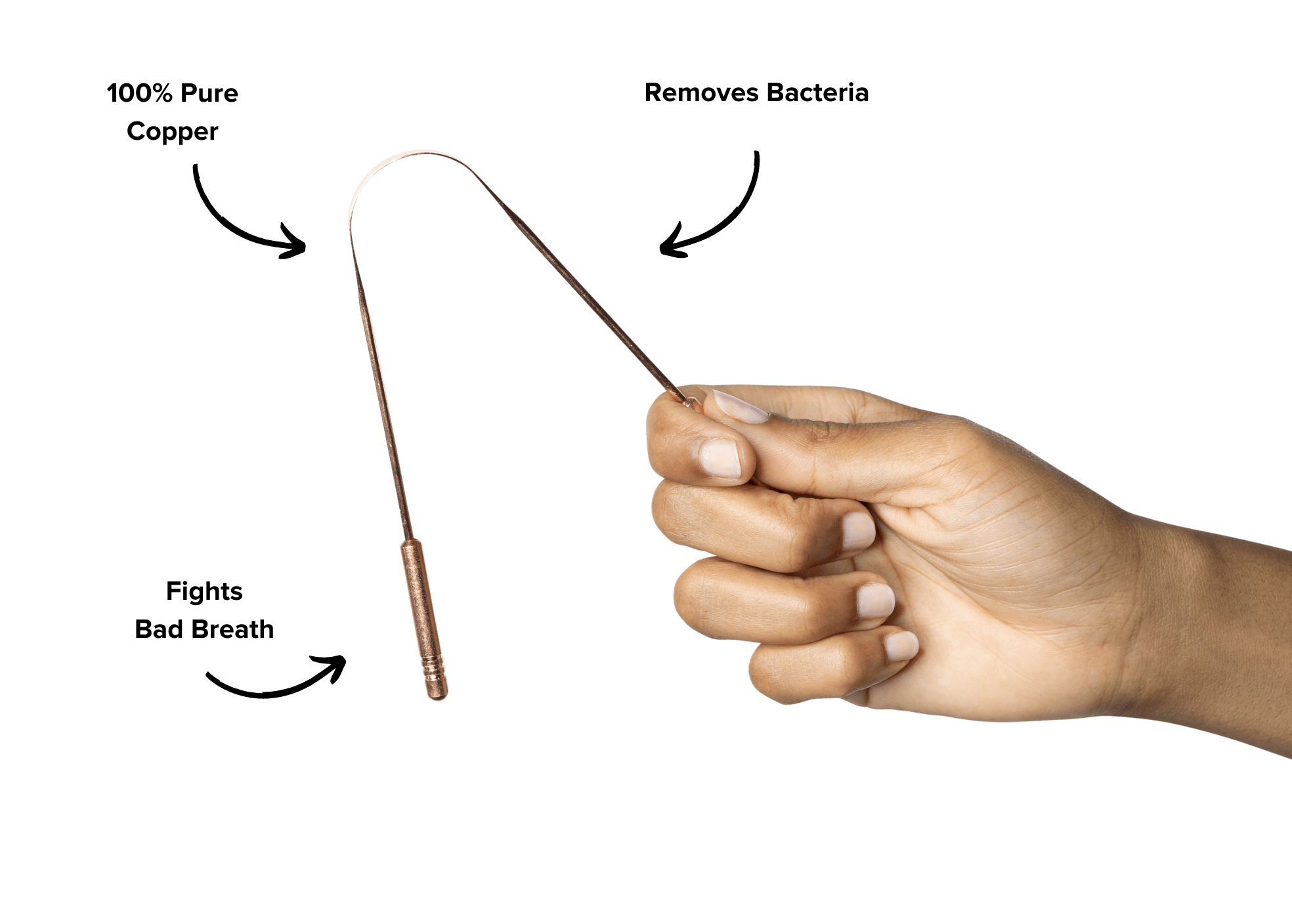 Did you know that brushing your teeth only removes some of the bacteria? Most can be found hiding in-between your teeth and even more on your tongue. Ewww. Cue: The Refresh Set– gives you all the tools you need to send those bacteria bad guys packing. And a brighter smile, of course.

The Refresh Set contains:
1 x Pink Biodegradable Toothbrush (soft)
1 x Coconut Tooth Floss 
1 x Premium Copper Tongue Scraper 
How Does It Work + Benefits
One Good Brush - Biodegradable Toothbrush: A healthy mouth and a happier earth? Find you a toothbrush that can do both! This multi-tasking biodegradable toothbrush uses soft, tapered charcoal bristles to gently clean, teeth, gums and everything in-between.
Coconut Tooth Floss: Removes gunk, funk and junk from in between teeth with a smooth coconut-oil based wax, enabling it to get into the tightest of spaces while gliding effortlessly between teeth and gums. Leaves your smile fresh-than-fresh and ick-free.
Premium Copper Tongue Scraper: Bad breath? No thanks. Keeko's Copper Tongue Cleaner magically scrapes away stink-inducing plaque and toxins from the tongue. Say cheese to better oral hygiene, awakened tastebuds and a bacteria-free mouth!
Coconut Tooth Floss: Bean Wax, Coconut Oil, Natural Coconut Flavour.
One Good Brush: Corn Starch Handle. Charcoal infused nylon bristles
Copper Tongue Cleaner: 100% pure copper
No Fluoride. No Parabens. No Phalates. No Triclosan. No SLS. No Peroxides. No Artificial Colors. No Artificial Colours. No Artificial Sweeteners. No Animale Derived Ingredients.
Not sure what some of these fancy sounding ingredients do? Get to know them and their benefits over on our ingredients page.
AUSTRALIA
Purchase over $50 -  FREE
Purchase under $50 - Flat Rate $6.95 AUD
USA
Purchase over $50 - FREE
Purchase under $50 - Flat Rate $10 AUD
3 Day Express - $20
REST OF THE WORLD
Calculated at checkout.
RETURNS & REFUNDS
We offer 30 day free returns (AU & US ONLY) if you receive it and change your mind or products are faulty. Products must be unopened and unused.
CAUSE EVEN YOUR BFF
WON'T TELL YOU WHEN YOUR
BREATH SMELLS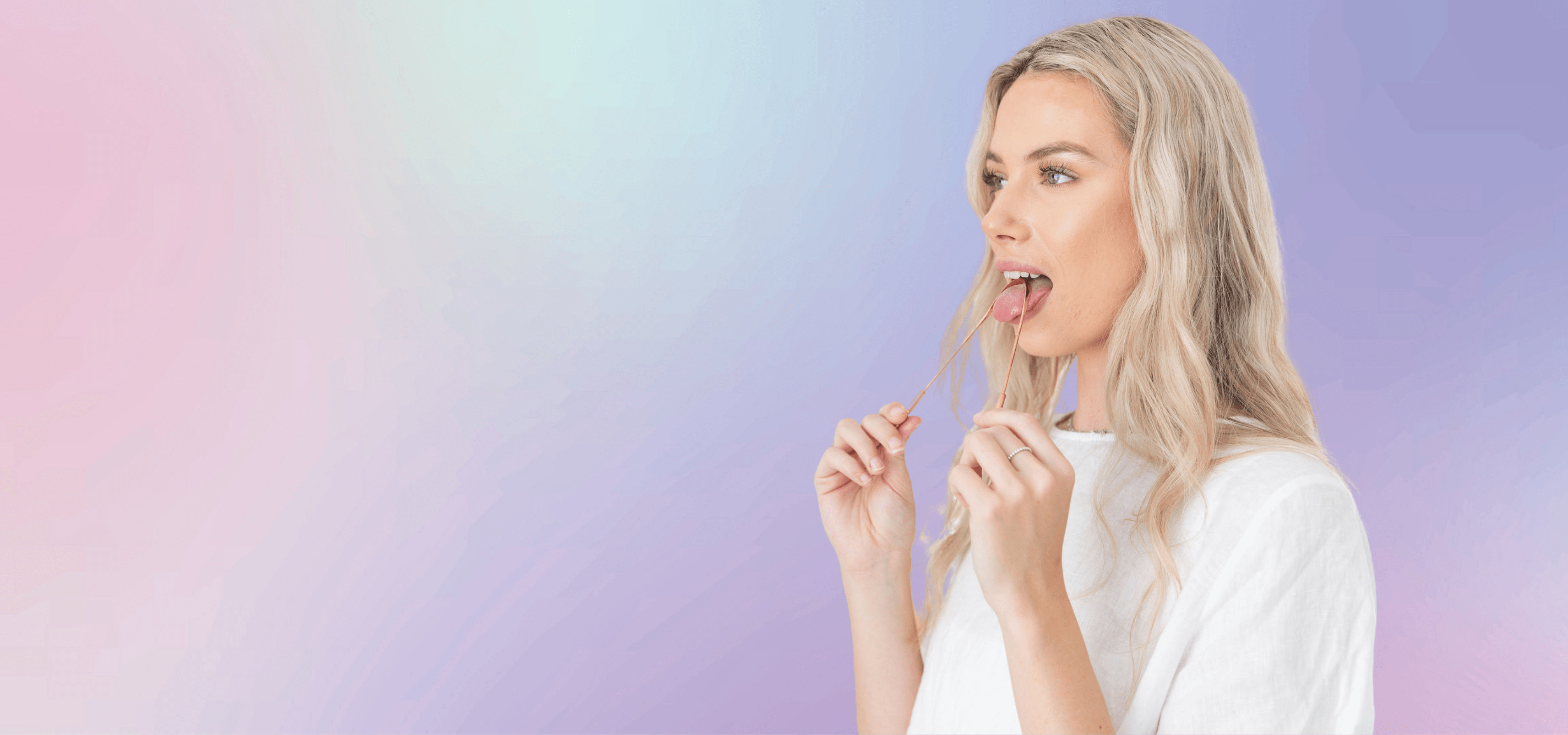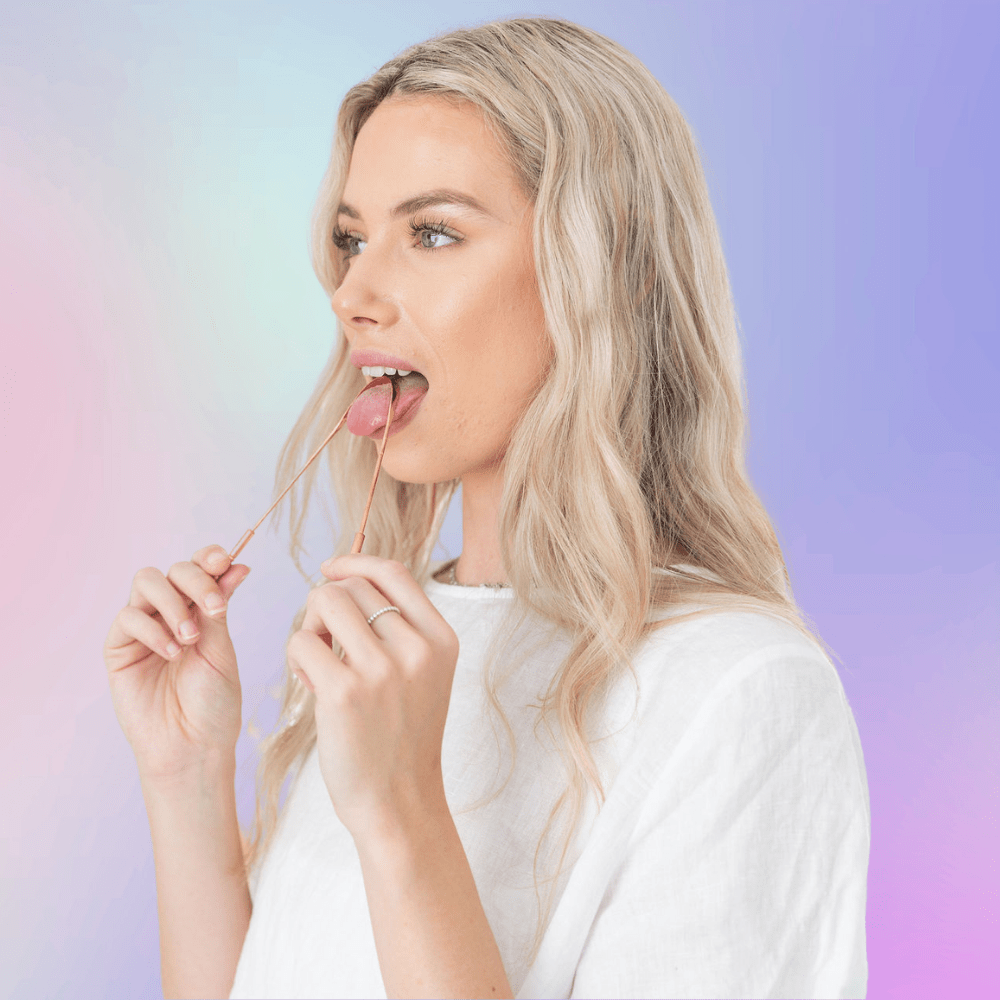 Let's be honest: Everyone has stinky breath at some point, whether it's because you just devoured a plate of garlicky pasta or it's been awhile since you last brushed. In fact 1 in 4 people suffer from a case of smelly breath but often don't even know it. The most common cause: poor oral hygiene.

That's why we created The Refresh Bundle! It has all the tools you need for fresher breath, healthier gums and less cavities.
Hero Ingredients

Corn Starch
100% biodegradable & home compostable

Activated Charcoal
A power detoxifier that assists in absorbing toxins and heavy metals

Ccoonut Oil
Antimicrobial treatment that soothes gums while scrubbing away plaque.

Copper
Naturally antibacterial and antimicrobial.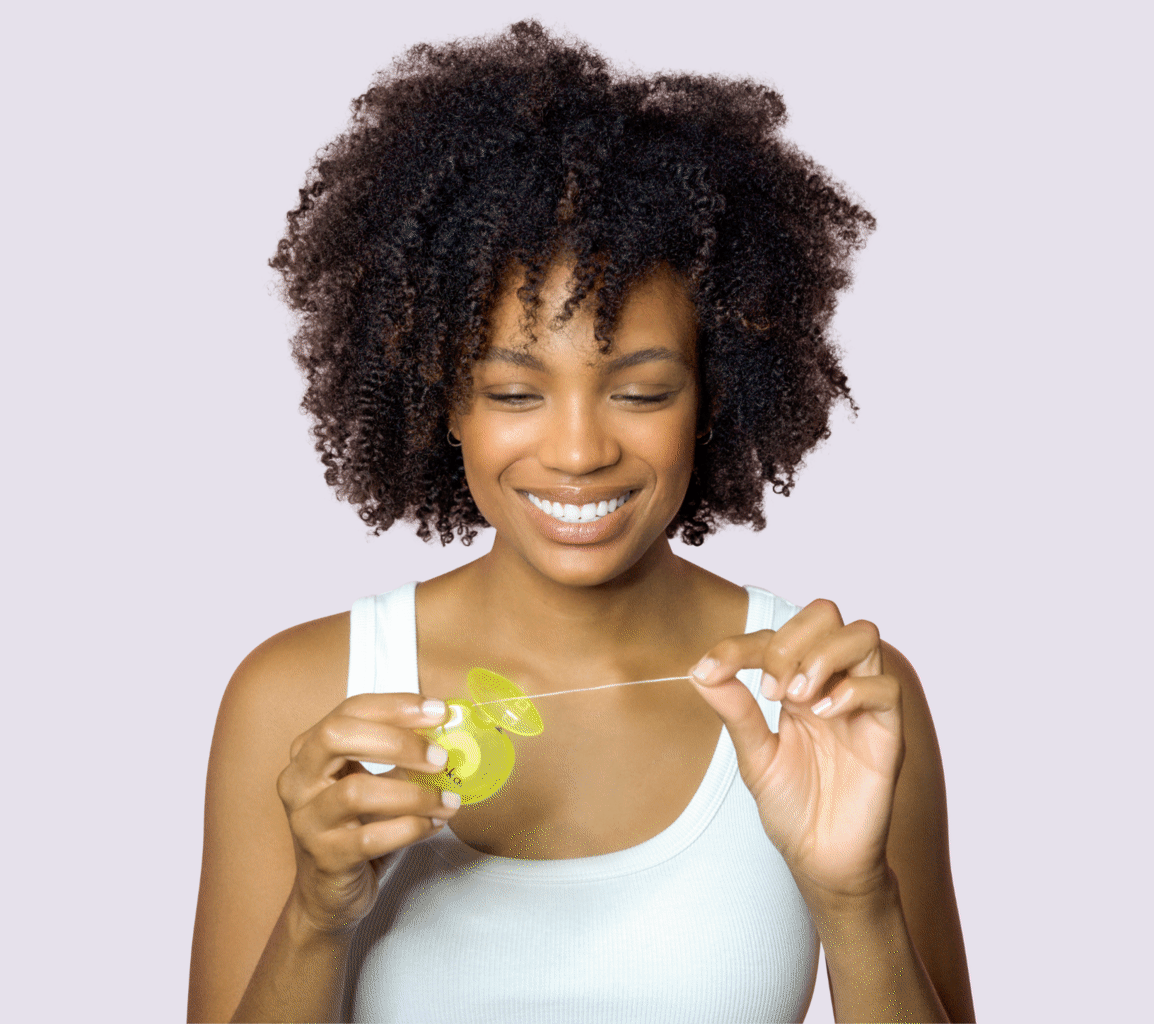 How To Use
For best results we suggest using in this order.
Floss teeth
Clean your tongue
Brush teeth
Go on & grin!
Unbreakable floss - wahoo
Awesome only one that hasn't broken in my teeth
LOVE
I absolutely love how soft the bristles are on this toothbrush. I would 100% recommend to anyone. Super cute color & great quality.
Love it
This is the softest biodegradable toothbrush I have tried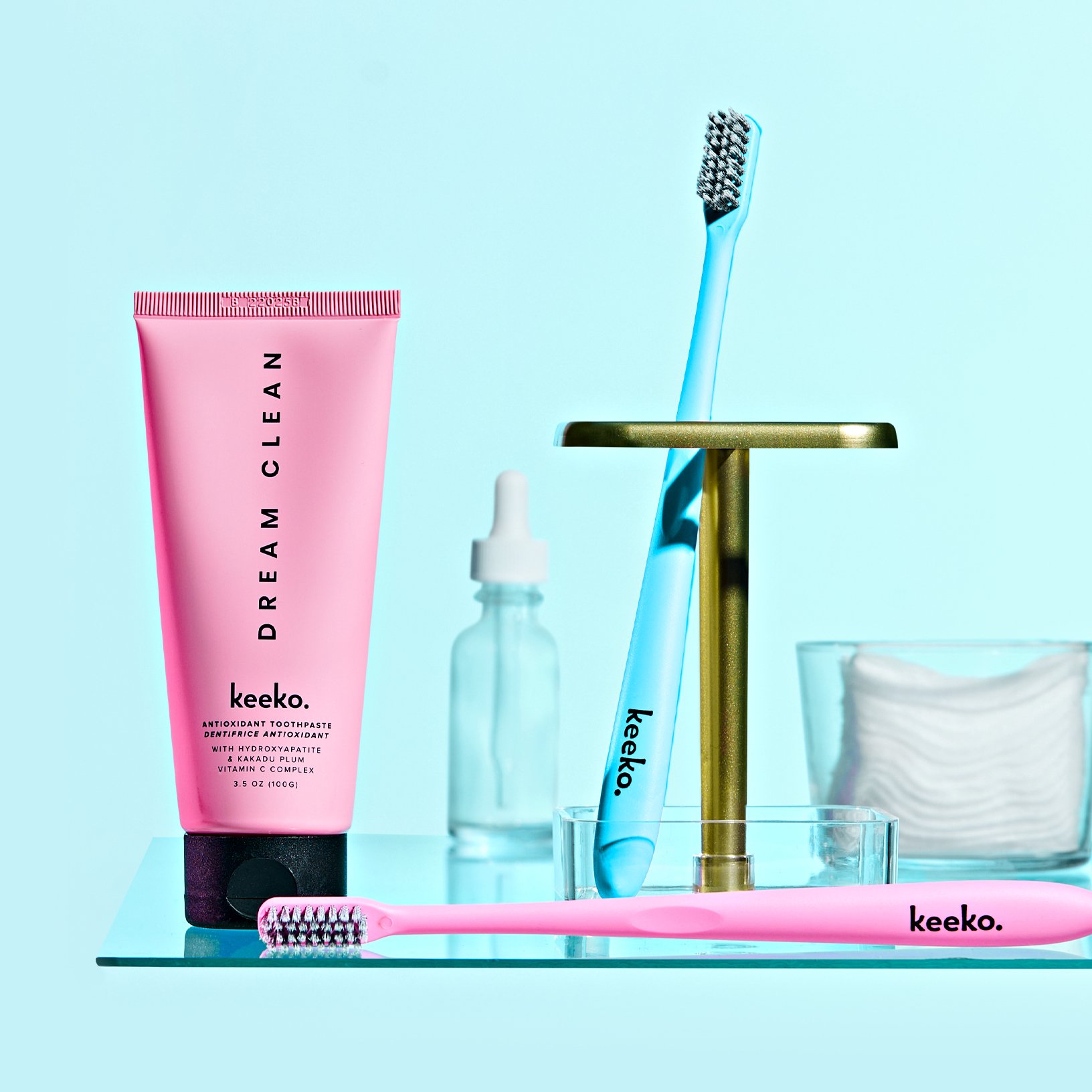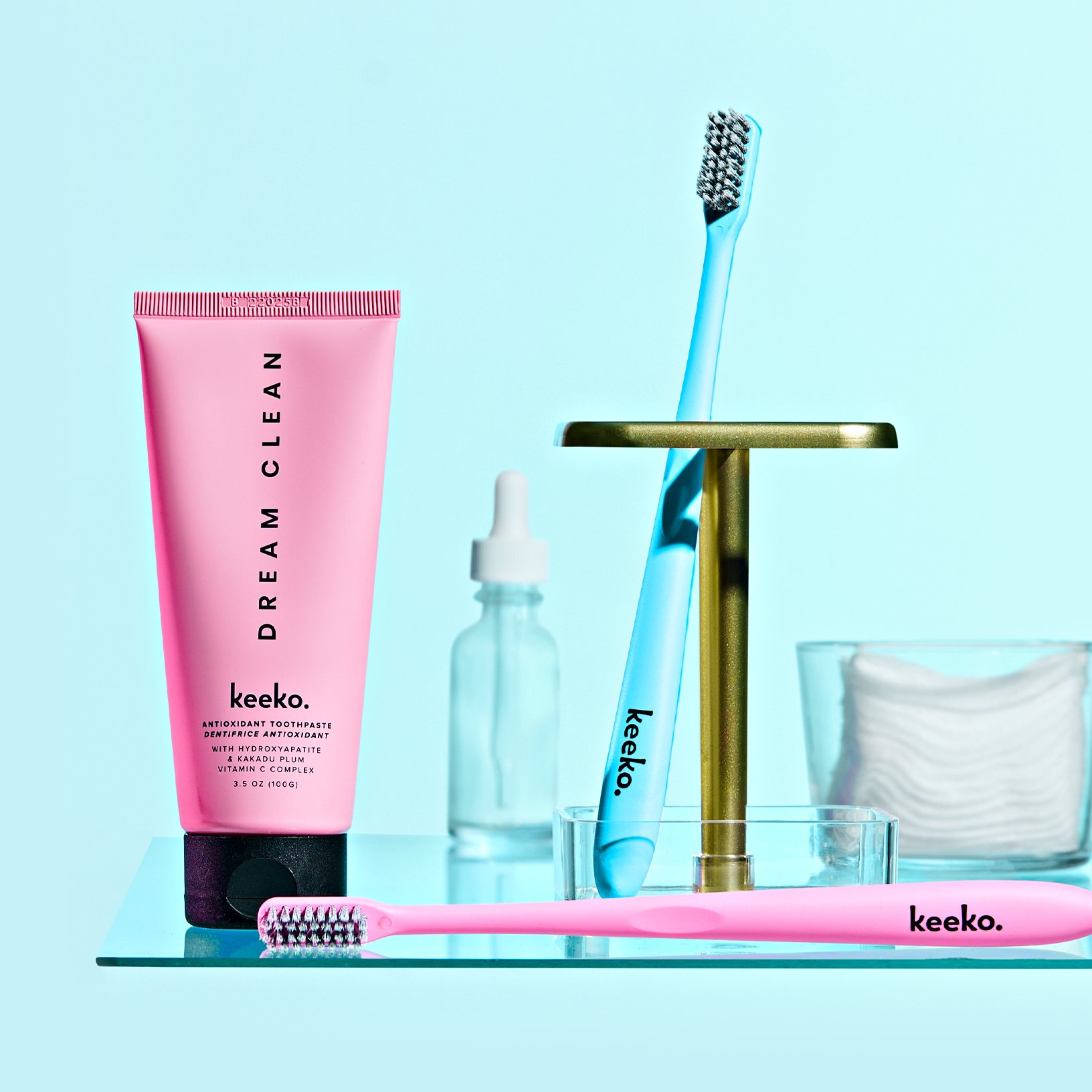 Clean oral care is kind of our thing
Finally. Oral wellness products that work brilliantly for your teeth and total health, and without things like SLS, parabens, fluoride, peroxide, triclosan, artificial sweeteners, synthetic dyes, or artificial flavours. We get extra brownie points for being vegan, cruelty-free, non-GMO and palm oil-free. Because the products you reach for the most should be the best for you. Period.
SHOP KEEKO