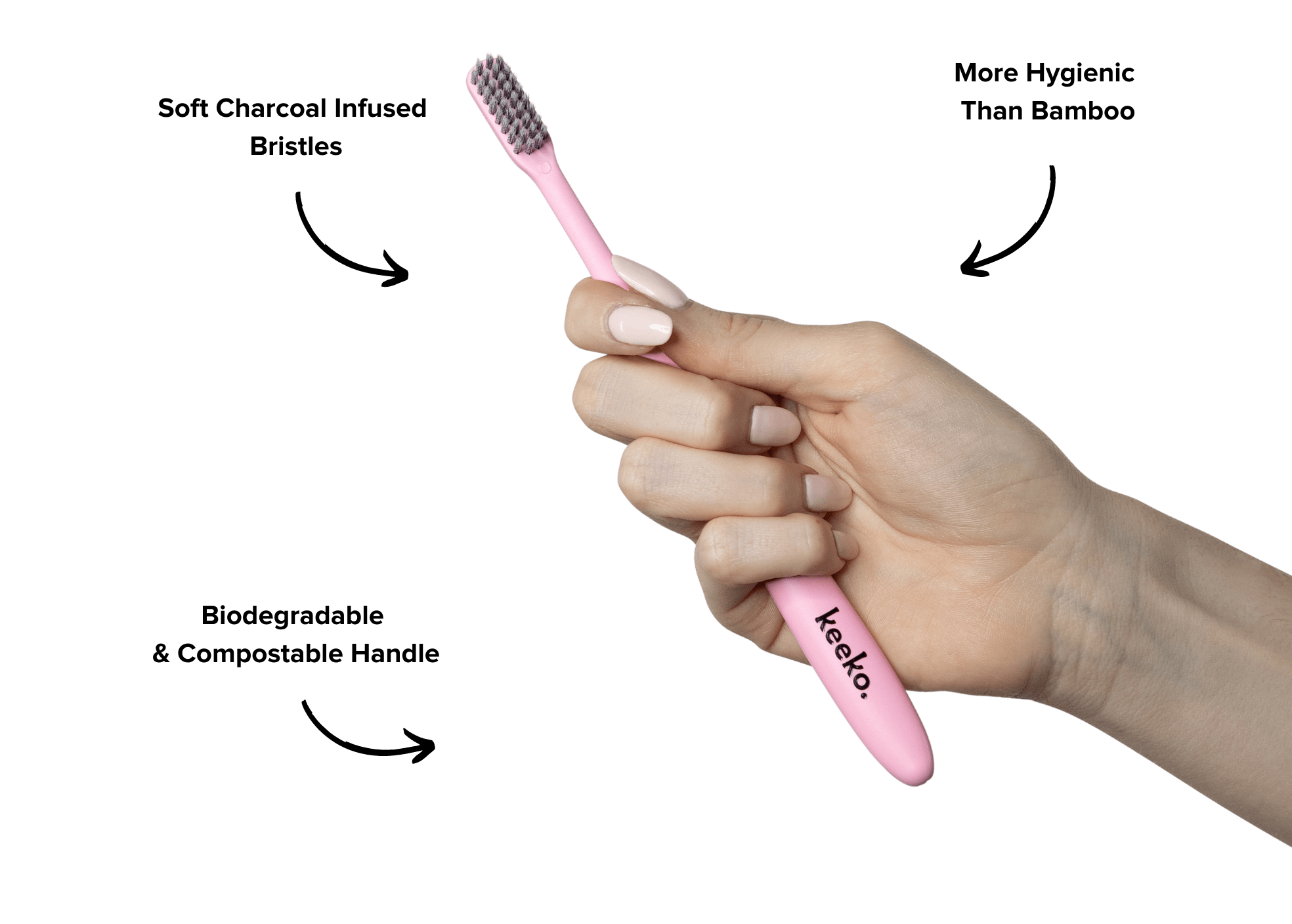 How Does It Work + Benefits
Ready to part ways with One Good Brush? Once you're done remove the bristles with pliers and fold into a square of foil and place in your recycling bin. Composting will depend on the temperature and humidity of your compost, so we recommend it goes to a commercial composting where it will start to breakdown within 6 months.
If you are unsure of the suitability of your compost or don't have access to commercial composting in your area, its best to throw it out with your food scraps. Unlike a regular plastic toothbrush which will stay in landfill for hundreds of years, this toothbrush will breakdown over time.
Assists to remove plaque
Safe on sensitive gums
More hygienic than bamboo
Eco friendly
Non GMO corn starch handle. Charcoal infused nylon bristles.
Made in China.
AUSTRALIA
Purchase over $60 AUD -  FREE
Purchase under $60 AUD - Flat Rate $7.95 AUD
USA
Purchase over $60 USD - FREE
Purchase under $60 USD - Flat Rate $7.95 USD
3 Day Express - $15 USD
REST OF THE WORLD
Calculated at checkout.
RETURNS & REFUNDS
We only accept returns on products that are faulty or arrive damaged within 14 days of receiving the order. To view our full policy see here.
SAVE YOUR PLANET
TWICE DAILY.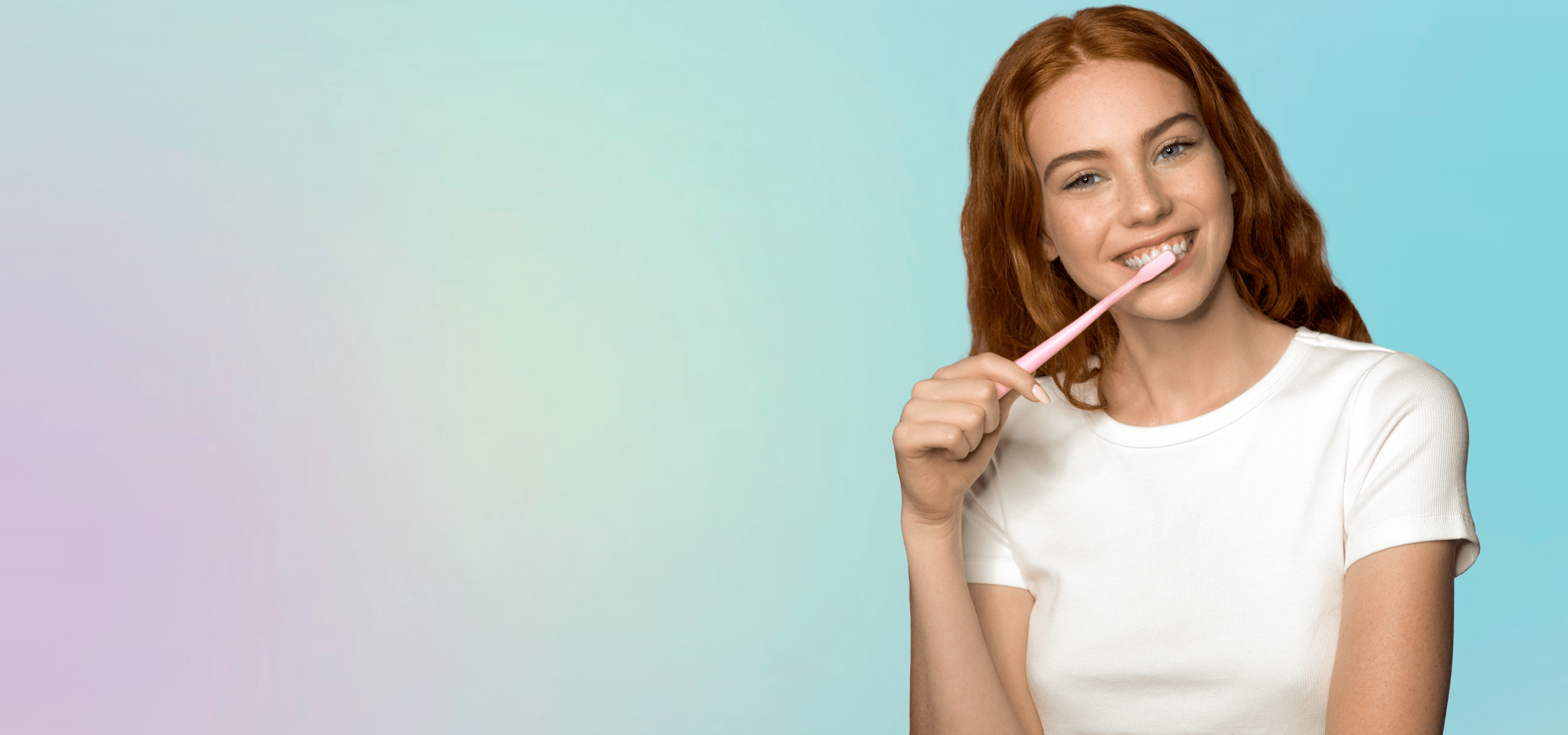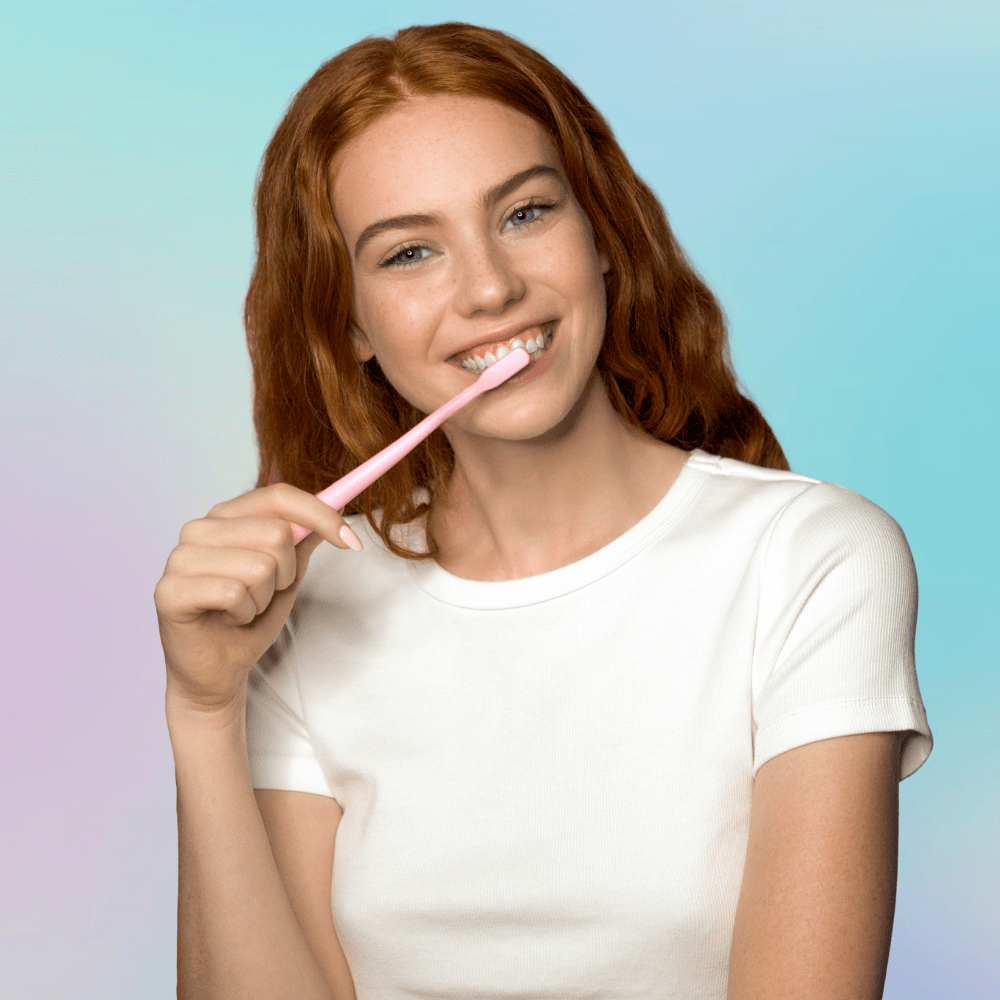 It's recommended that you change your toothbrush every three months, but have you ever wondered what happens to your old faithful once you throw it away? Yep, it ends up in landfill. Switch to this planet-saving toothbrush, instead. Its handle is made from sustainably sourced non-GMO corn, making it biodegradable and compostable.

A healthy mouth and a happier earth? Find you a toothbrush that can do both! Oh wait…
What it's made of

Corn Starch
100% biodegradable plant based material

Activated Charcoal
A power detoxifier that assists in absorbing toxins and heavy metals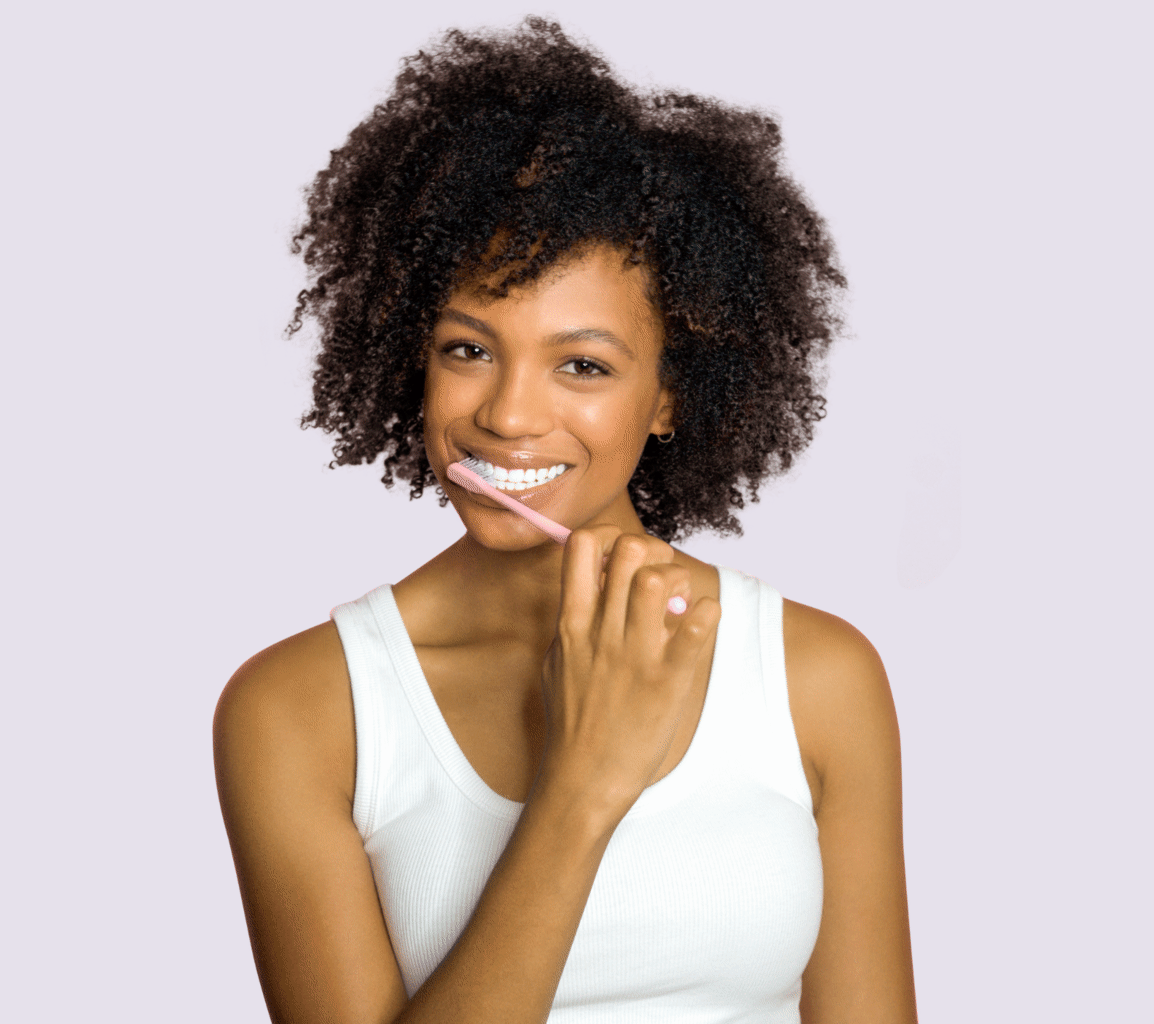 How to compost your handle
Remove bristles with pliers and place them into any small plastic container before placing them in your recycling bin.
Dispose of the handle into your local commercial compost otherwise place it in your general waste bin.
Toothbrush
Best toothbrush ever!!! ✨
Great but difficult to snap head
I loved this toothbrush and ordered again, however I will say snapping the head off is not a simple task and I still can't do it hahah any advice would be helpful!
Hi Faith, you can also cut off the bristles and and fold into a square of foil and place in your recycling bin if that helps! :)
I recommend this product
New Obsession
Words cannot express how happy I am with Keeko's products. I became obsessed since first brush. My sensitive gums really appreciate the soft bristles, however it really gets the job done and cleans so well. I also love the tooth paste. It really leaves my breath fresh, and leaves my teeth squeaky clean. Bonus points for the Botanical Whitening Pen. With continuous use, I've seen a noticeable difference in the color of my teeth. I seriously love Keeko!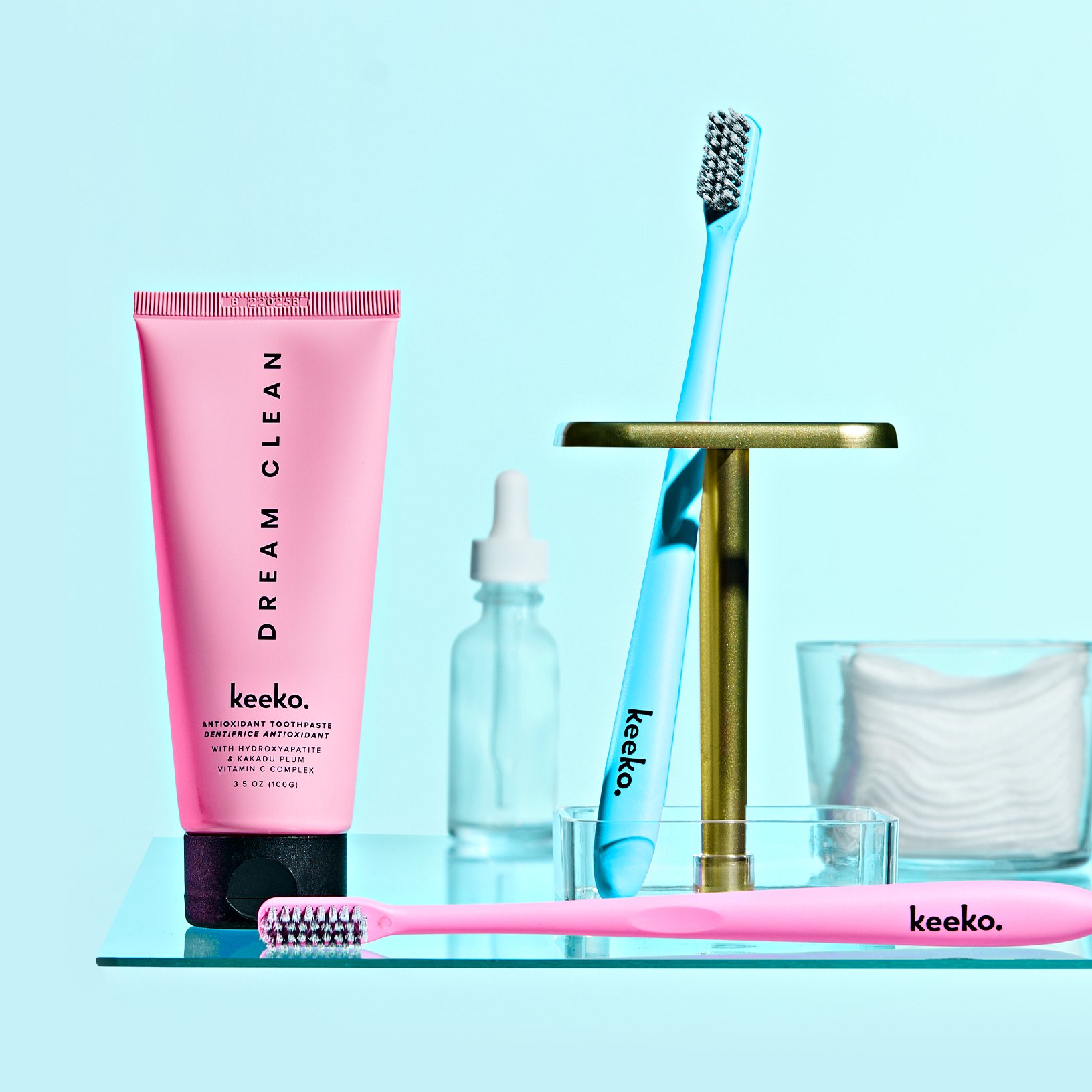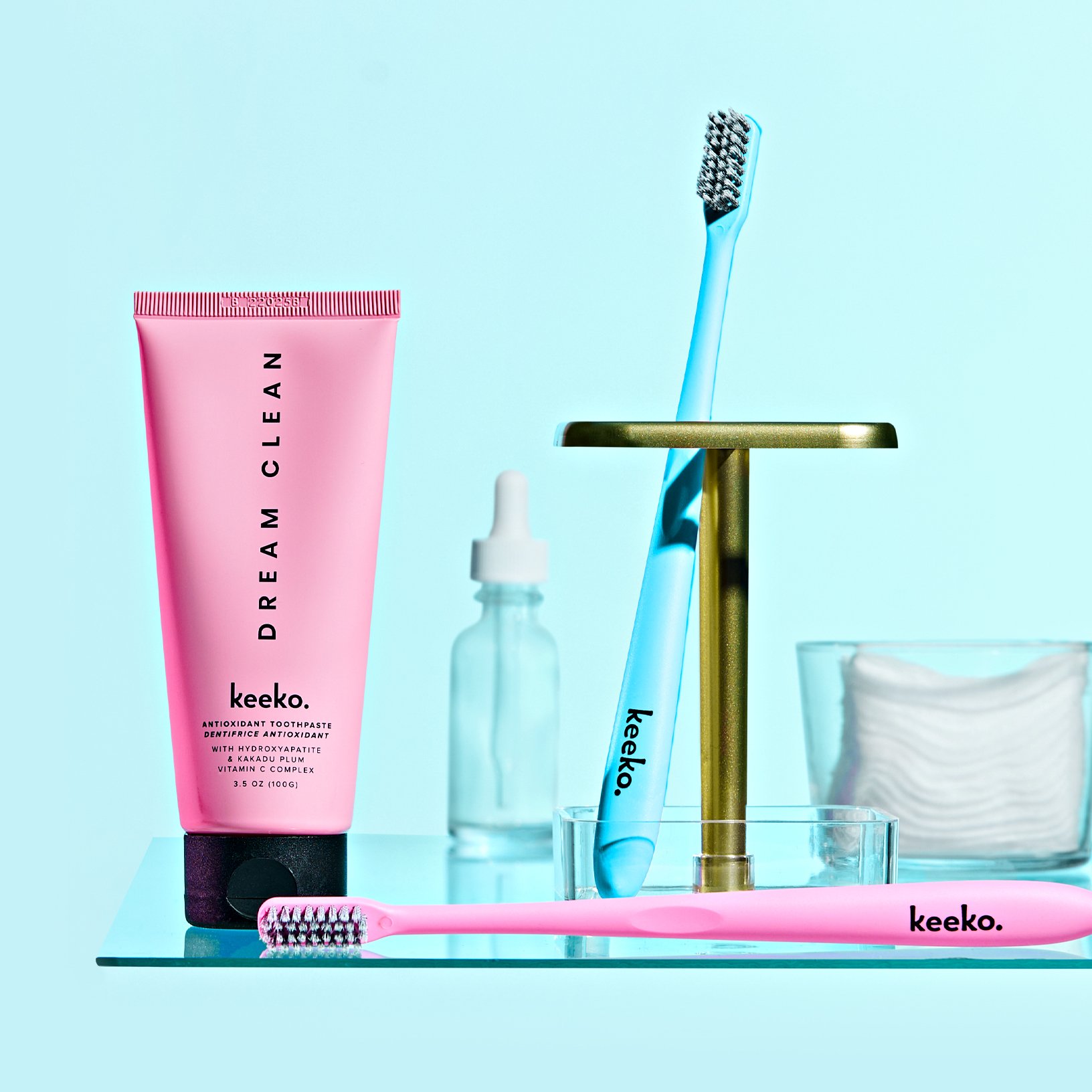 SAVE ON VALUE BUNDLES
When you bundle you save! Take care of your teeth, mouth and health from morning to night with natural oral care essentials that have been combined for your well-being every step of the way.

We call it wellness for you and your wallet.
SHOP BUNDLES