Whitens
Teeth
Removes
Plaque
Vegan
& Cruelty Free
Prevents
Cavities
Fluoride
Free
Delicious
Minty Flavour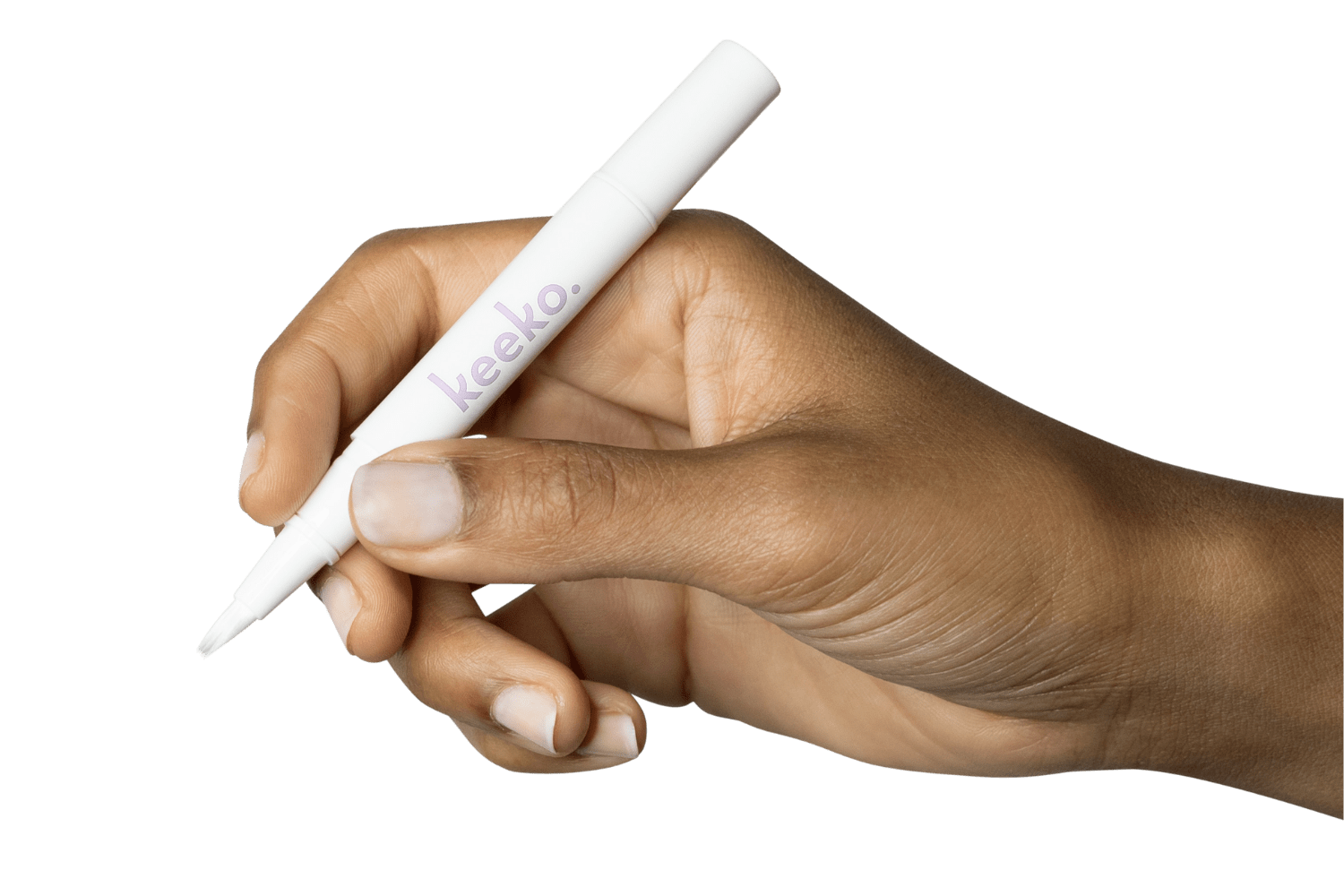 Grab Keeko's best selling teeth whitening products all in one box set! 
This power combo of good-for-you tooth heroes will deliver visibly whiter, brighter teeth, healthier gums and fresher breath minus the toxic nasties presented in a beautiful deluxe limited edition box.

The Shine Bright Set includes:
1 x Botanical Teeth Whitening Pen
1 x Superclean Charcoal Teeth Whitening Toothpaste
1 x One Good Brush - Biodegradable Toothbrush
How Does It Work + Benefits
Botanical Teeth Whitening Pen: Dentist formulated & clinically tested to naturally whiten teeth 5+ shades in 7 days without damage or sensitivity to the enamel. And it's all thanks to the stain-buffing powers of Bicarbonate Soda & Cranberry combined with soothing Aloe Vera & Chamomile.
Superclean Charcoal Teeth Whitening Toothpaste: This superpowered paste uses safe and effective natural ingredients to clean and whiten teeth, and help prevent gum disease and tooth decay. It's dentist formulated, vegan, free of fluoride, paraben and SLS, and is not tested on animals. It also has a delightful minty-fresh flavour, obviously.
One Good Brush - Biodegradable Toothbrush: A healthy mouth and a happier earth? Find you a toothbrush that can do both! This multi-tasking biodegradable toothbrush uses soft, tapered charcoal bristles to gently clean, teeth, gums and everything in-between.
*Discount codes not applicable on this set
Botanical Teeth Whitening Pen: Glycerin, Sodium Bicarbonate, Chondrus Crispus (Carrageenan) Powder, Xylitol, Sorbitol, Mentha Piperita (Peppermint) Oil, Vaccinium Macrocarpon (Cranberry) Seed Oil, Aloe Barbadensis (Aloe Vera) Gel, Anthemis Nobilis (Chamomile) Flower Extract, Cocamidopropyl Betaine, Natural Flavor (Peppermint Oil).
Supreclean Charcoal Toothpaste: Aqua (Water), Diatomaceous Earth, Xylitol, Cocos Nucifera (Coconut) Oil, Activated Charcoal, Xanthan Gum, Potassium Sorbate, Mentha Piperita (Peppermint) Oil, Mentha Arvensis Leaf Oil, Stevia Rebaudiana Extract, Citric Acid, Sodium Bicarbonate, Melaleuca Alternifolia (Tea Tree) Leaf Oil, Linalool, Limonene.
One Good Brush: Non GMO Corn Starch handle. Activated charcoal nylon bristles.
AUSTRALIA
Purchase over $50 -  FREE
Purchase under $50 - Flat Rate $6.95 AUD
USA
Purchase over $50 - FREE
Purchase under $50 - Flat Rate $10 AUD
REST OF THE WORLD
Purchase over $150 - FREE
Purchase under $150 - Flat Rate $15 AUD
RETURNS & REFUNDS
We offer 30 day free returns if you receive it and change your mind or products are faulty. Products must be unopened and unused.
Love Your Smile,
Naturally.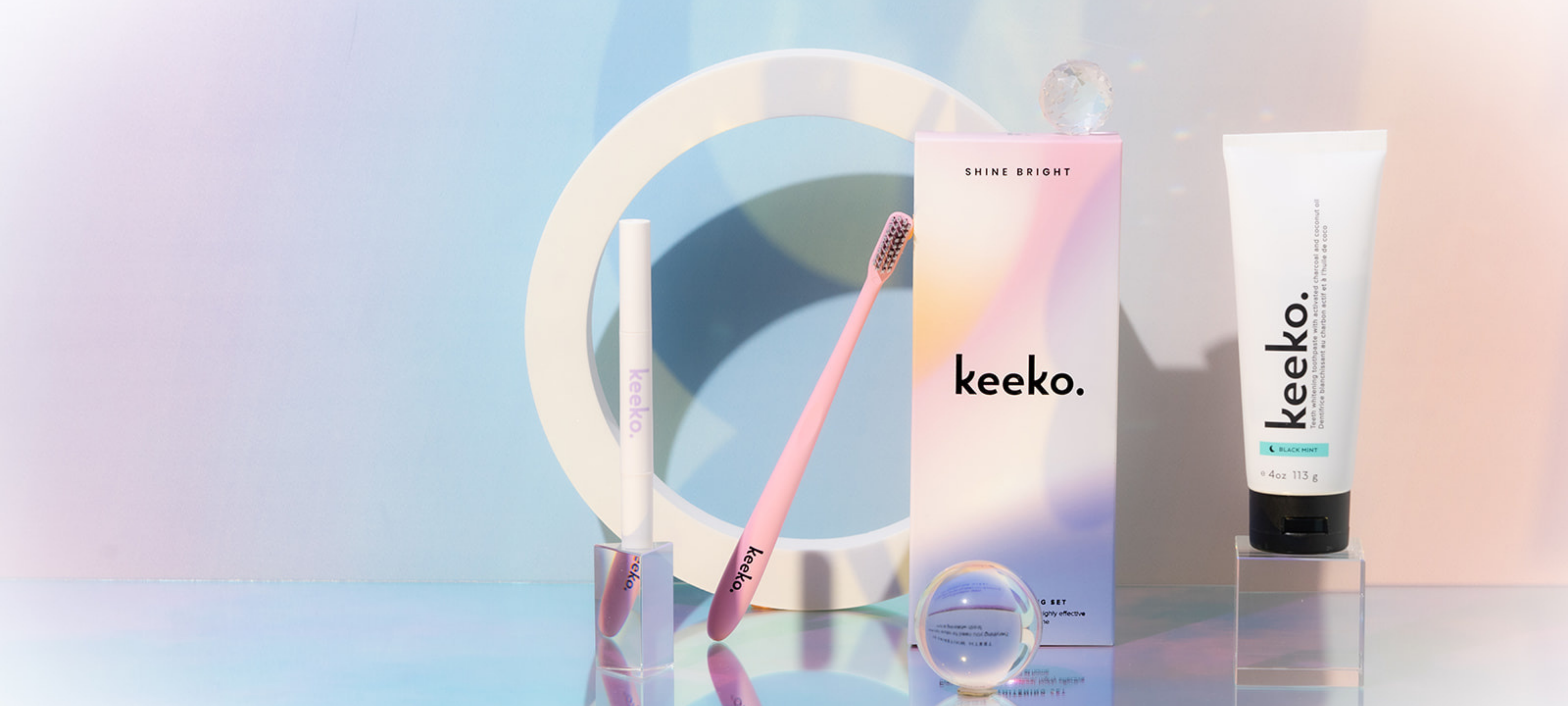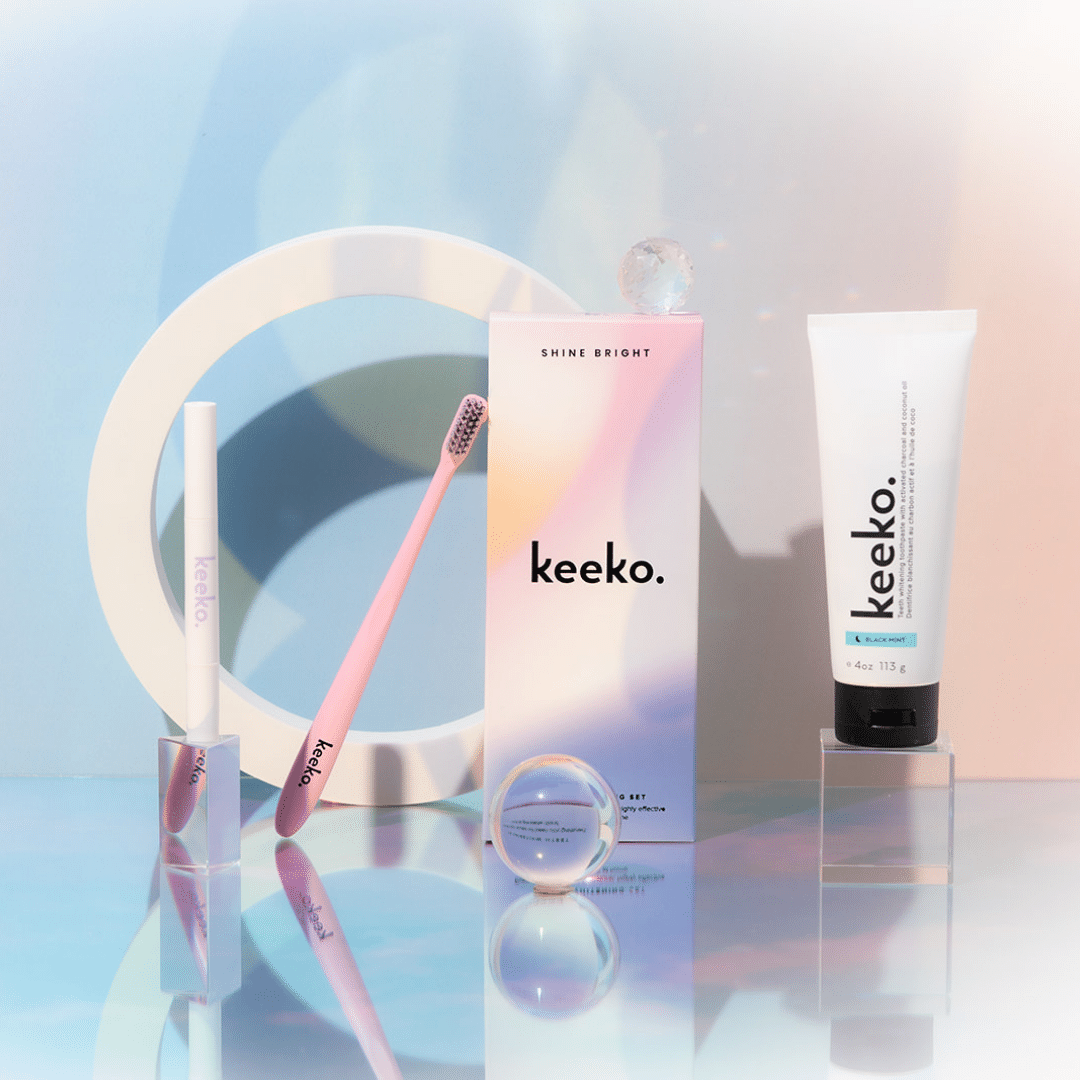 You either avoid photos like the plague, or you've become a pro at the weird half-smile. Sounds like you have a case of yellow teeth? Look on the bright side: Keeko is one of the only natural whitening pens on the market. No peroxide. No nasties. No false claims. Just an effective, easy-to-use gel pen filled with natural ingredients that tell stains where to go. (Away.)
Hero Ingredients

Xylitol
Plant-sourced sweetener that reduces plaque and tooth decay.

Coconut Oil
Anti-bacterial & antimicrobial.

Activated Charcoal
Whitens teeth and detoxifies the mouth

Sodium Bicarbonate
Whitens teeth & sends bad breath packing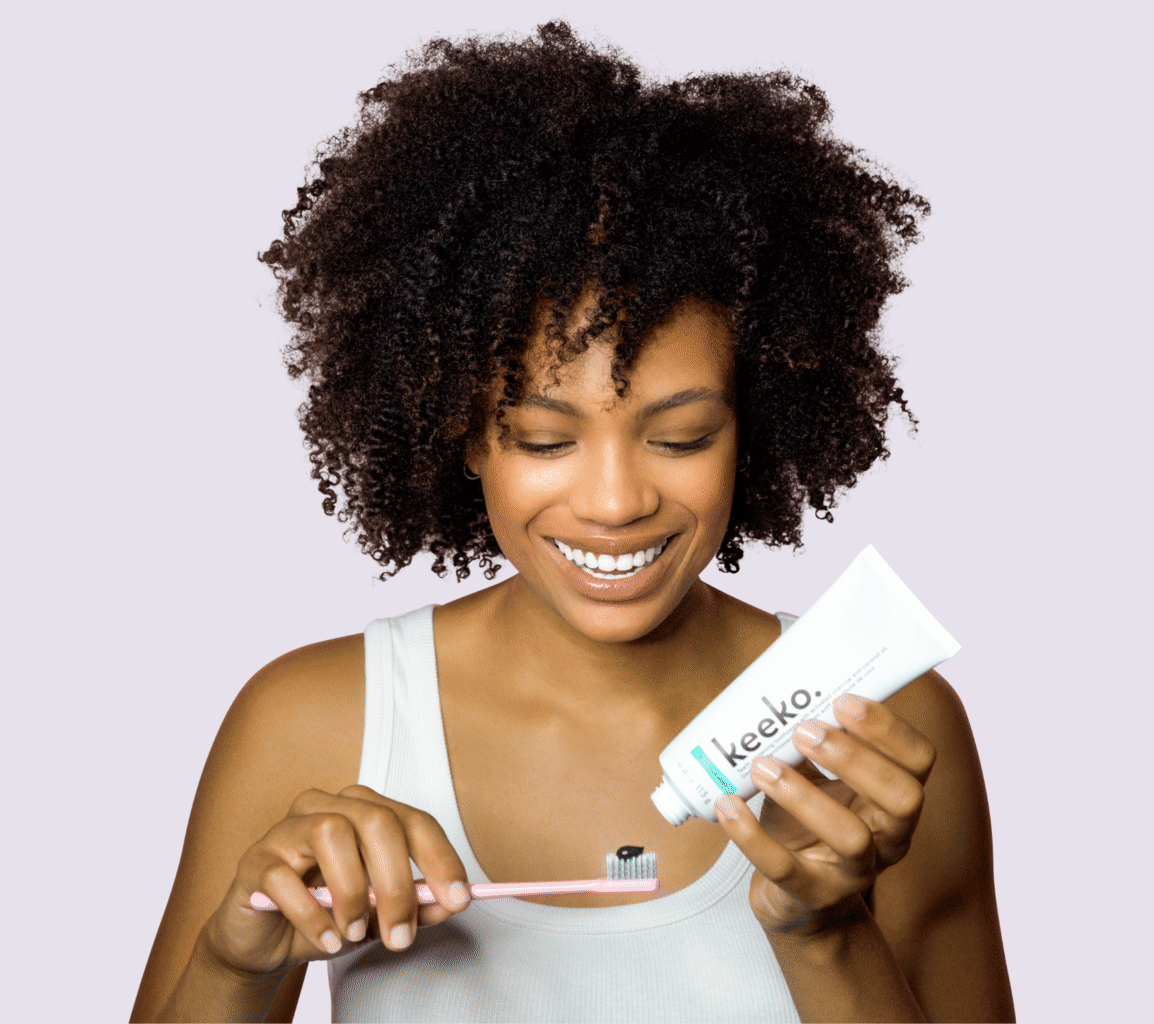 How to Use
Squeeze a pea size amount of toothpaste onto wet toothbrush
Gently brush teeth for 2-3 minutes Spit and rinse mouth
Wipe teeth dry with a tissue and apply a thin layer of gel to teeth
Let dry for 60 seconds before closing your mouth.
Do not eat or drink for 60 minutes after application
Fluoride-Free, Toxin-Free Formulas
Finally. Oral wellness products that work brilliantly for your teeth and total health, and without things like SLS, parabens, fluoride, peroxide, triclosan, artificial sweeteners, synthetic dyes, or artificial flavours. We get extra brownie points for being vegan, cruelty-free, non-GMO and palm oil-free. Because the products you reach for the most should be the best for you. Period.
SHOP KEEKO