Self-care for your teeth
Your teeth called: they asked for a spa day. You know, as a reward for all their hard work. That's where we come in.

Keeko is on a mission to give your mouth the recommended daily intake of TLC with a feel-good, clean oral care routine you'll actually enjoy doing.

Keeko offers a range of clean and sustainable oral care with good-for-you ingredients like toothpaste with hydroxyapatite, eco-friendly toothbrushes and 100% home recyclable toothpaste tubes. We are also the first certified plastic-neutral oral care in Australia.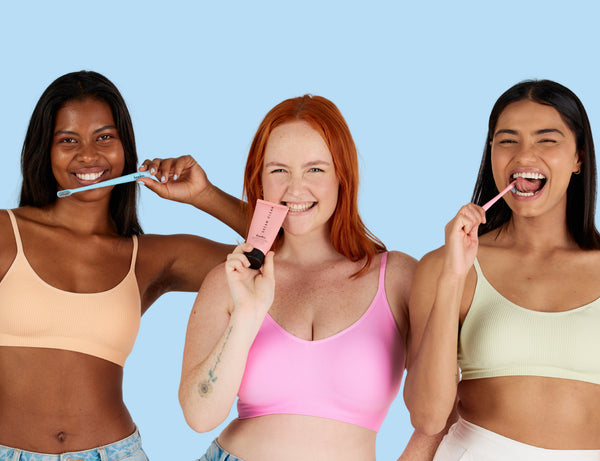 What was once a tedious chore is now something you can look forward to each day, with the cute products to match. Think whiter, brighter smiles. Happier gums. Better inner health. Less toxins, plaque and cavities. Habits that stick. Job promotions. A million dollars.

Oh wait… We're getting side tracked. Anyway, the point is: nice teeth. You in?
WHAT IS OIL PULLING?!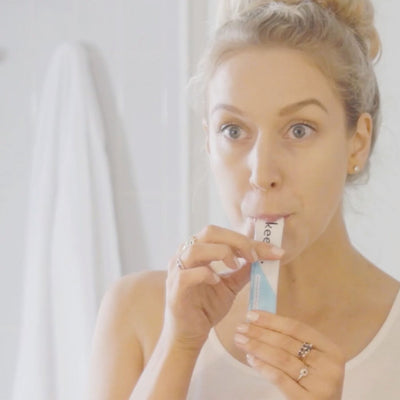 This super treatment has been around for a while. Like, thousands-of-years-a-while. A cornerstone of Ayurvedic medicine, it involves swishing oil around in your mouth for 5 to 15 minutes before spitting it out. Like a modern-day mouthwash, only better.

The result? A cleaner, healthier mouth, whiter teeth and a reduced risk of tooth decay, bad breath and gum inflammation. Not bad for a habit that can be done while binging Netflix, huh?
SHOP NOW
All of the good. None of the bad.
Browse your local supermarket or chemist aisle and you might find mouthwash swimming with the same toxic chemicals found in floor cleaner and toothpaste with more artificial sweeteners than a kid's birthday party.

Believe it or not, oral care products can be one of the biggest offenders when it comes to nasty ingredients like SLS & Triclosan. But we're calling them out and cleaning them up. Cheap fillers, harsh chemicals, artificial dyes and fake flavours have no place in our daily routines — or our mouths.

Coz' we believe something you do twice a day, every day, should be nothing but good for you. And fun AF.
Meet the creator
of the mega-watt smile.
Hola, I'm Sabrina, Keeko's Head Honcho from sunny Sydney, Australia.

You might be wondering, why teeth? Years ago, when I found myself dealing with poor health and a case of bleeding gums, I turned to an Ayurvedic dental routine, hoping it would perform a miracle. And it did. My teeth were brighter, my breath was fresher, my overall health improved ten-fold and my skin and hair were more vibrant.

But although I'd found the answer, something was still bothering me: the toxic dental section at my local supermarket and chemist. Why were there no oral care products that were safe, effective and natural? I set out to do something about it.

Keeko was born: a line of holistic oral wellness products developed by a team of rad dentists and yours truly, to deliver visible results with cleaner ingredients & zero fluoride, phthalates, SLS and peroxide. And dare I say fun, for all. The way it should be.

And I've been on this mission to inspire happier, healthier smiles ever since.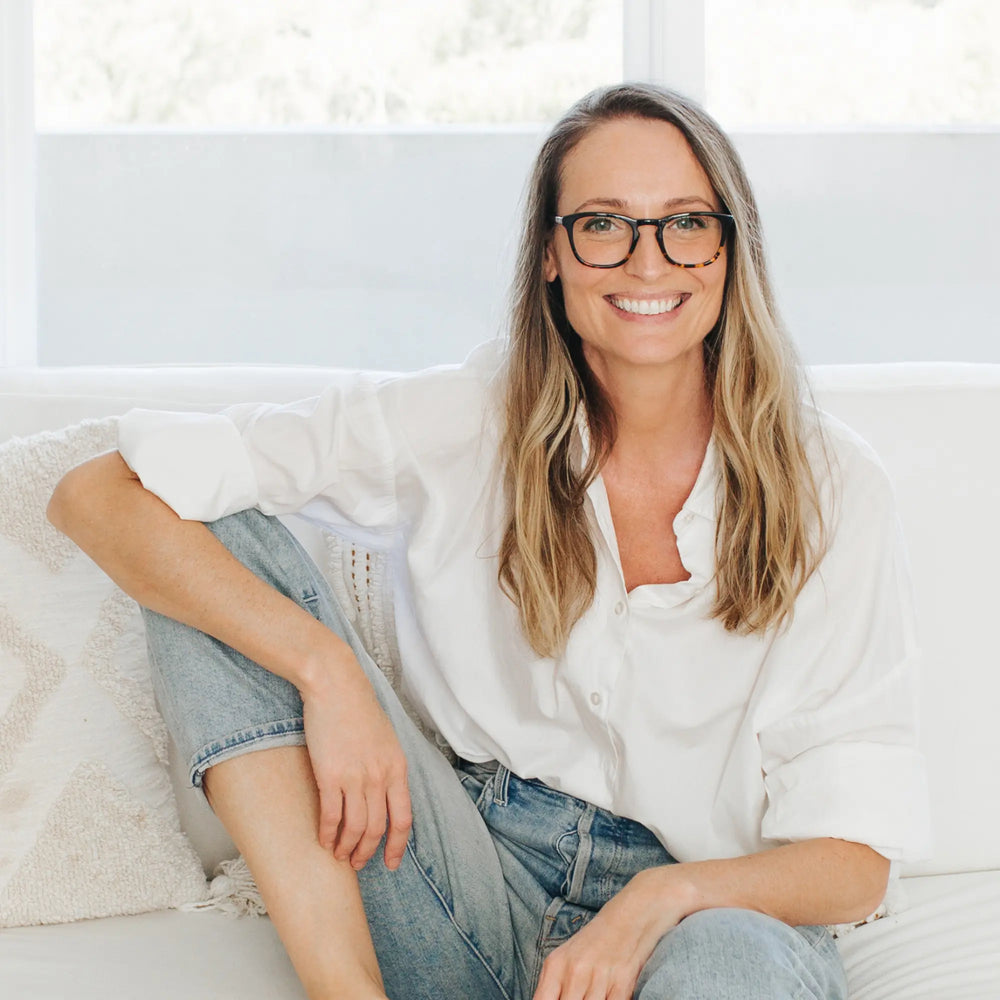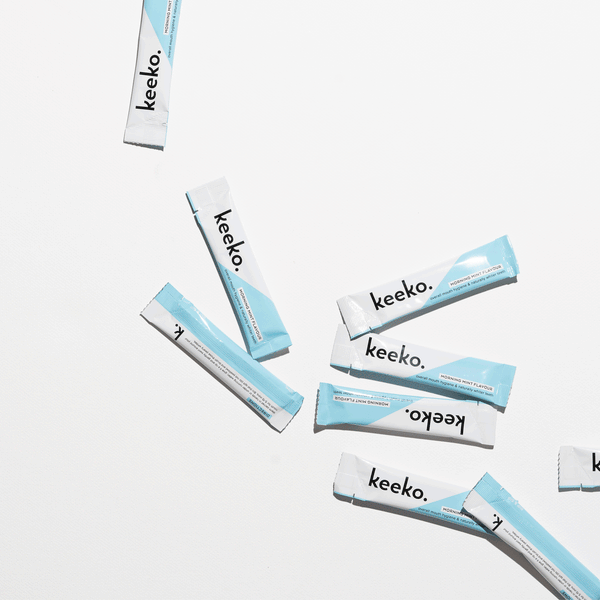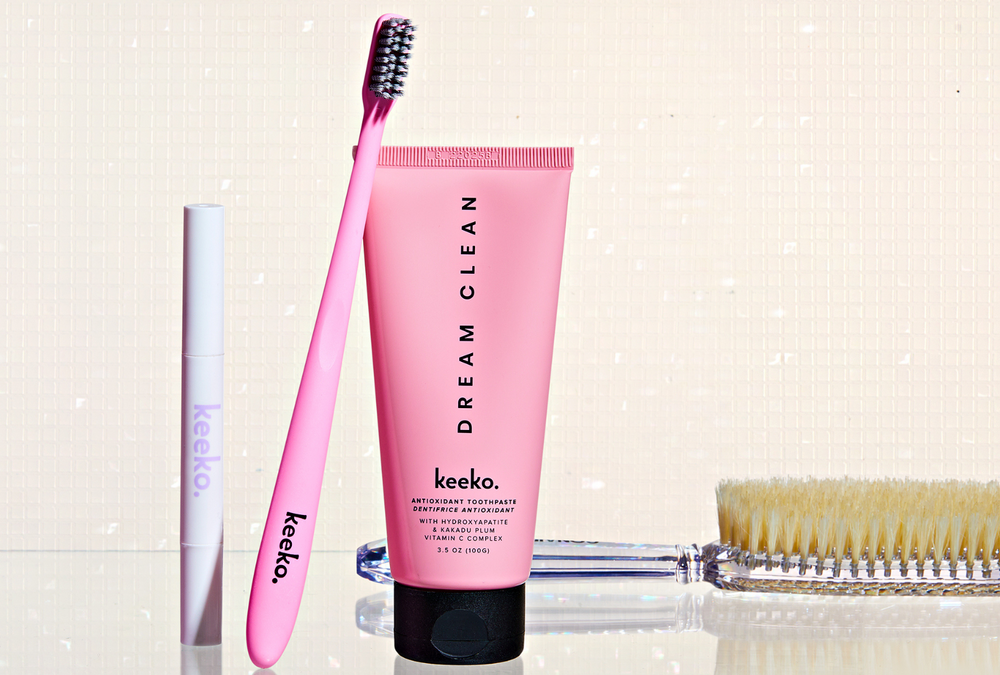 Less Worry. More Keeko
Just like your oral routine, feeling good should be an everyday thing. Here, let us light up your smile game.


SHOP KEEKO